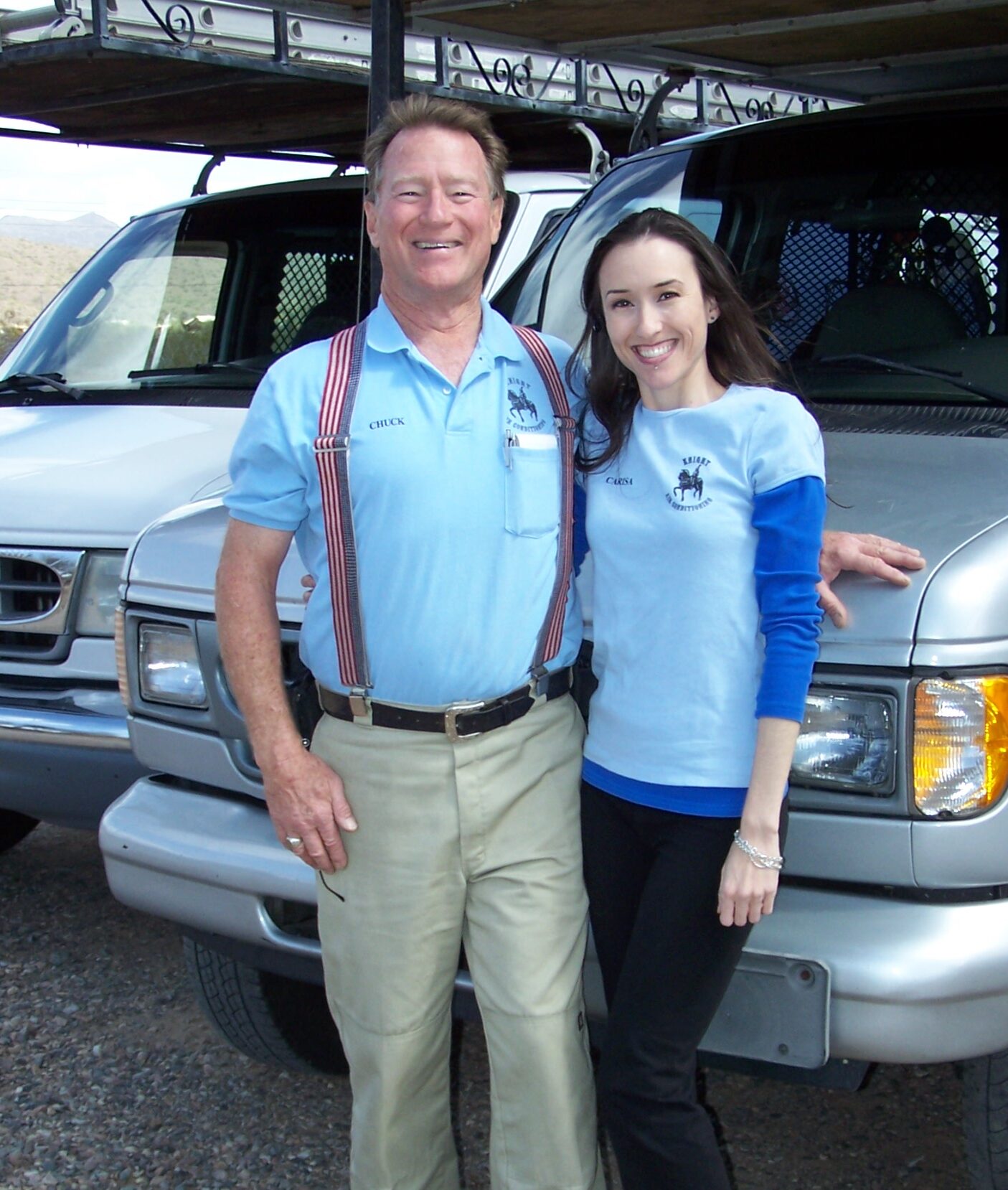 Chuck Knight
Founder
and Carisa (daughter).
Founded In 1981 By Chuck, We Have Spent A Lifetime Taking Care Of Our Customers. We're Different Because We're Family.
In 1981, Chuck was active army reservist with a growing family, but no profession. He tells the story like this: "I had a family to take care of and no stable job, so I prayed. Shortly after that, I saw a commercial for refrigeration school and it was like a light turned on – I knew that this was the answer. I called the next day and enrolled. The semester had already started, but the school allowed me to test in, instead of waiting for the next one.
When I graduated, my first customer was John W. I took my schoolbooks with me to that first call like I did so many times after. Thats how I learned. My kids helped me hand out business cards to neighbors at the park near our house and many of those customers are still with us today, more than 40 years later.

Now we have added great technicians, assistants, etc. to our family circle to help us provide skilled service without losing our personal touch.

Let us show you why we get referred to friends and family!"
What are you waiting for?
Schedule Maintenance Now & Get A Free Estimate
With over 40 years of experience, our technicians at Knight's are experienced to handle all makes and models of AC units, even if we didn't perform the installation. We make sure our technicians stay educated with new and updated technology, to guarantee we get the job done right. We are licensed, insured and bonded and ready to assist you with your installation, maintenance, and repair needs.